REPRESENTING THE PEOPLE AGAINST THE POWERFUL

Meta linked to Mental Health risks
If you or a loved one joined Instagram or Facebook before age 21 and suffered from social media addiction, ADD/ADHD, depression, anxiety, body dysmorphia, eating disorders, self-harm, suicide attempts, or completion, you may be entitled to financial compensation. Talk to an AVA legal expert today and take your first step towards healing.
Call Us Today
REQUEST A FREE, IN-DEPTH CASE EVALUATION
How Meta Ignored the Mental Health of Millions of Teenagers in Their Relentless Pursuit to Stay on Top
For decades the number of U.S. teenagers interacting with social media has increased. Today, 95% of teens report having regular access to a smartphone. According to a 2021 study by the Pew Research Center, 76% of teens ages 13-17 use Instagram, and 66% use Facebook. 1
As social media becomes omnipresent across U.S. households, its effect on tweens and teens has become a hot-button issue. In fact, the problem is so hot among Washington politicians that Meta's founder Mark Zuckerburg testified before congress four times between July 2020 and March 2021.
Meta has consistently denied that its products cause mental illnesses among tweens and teens. However, recently leaked internal research documents prove that the company behind Facebook and Instagram not only knew the effects their platforms had on young people but also revealed the effects were much worse than anyone had predicted.

Addictive By Design
The Facebook Papers are not revealing because they prove the addictiveness of social media. Independent studies over the last decade have shown that the ubiquitous nature of social media, combined with easy access to the internet, has created an environment for social media addiction.

According to Tanner Garrity, reporting for Insider Hook, "At its very core, Instagram is designed to be addictive. Earlier this year, ex-employees of Apple, Facebook and Google dished on the three-pronged approach that developers shoot for when programming the apps we can't get enough of: sufficient motivation, an action, and a trigger." 2

The shocking aspect of the report was how much Meta knew about how their product affects young and vulnerable people.

Data shows that Instagram's largest demographic is people under 22. An investigative report by the Wall Street Journal found that "22 million teens log onto Instagram in the U.S. each day." 3
Instead of using the data to improve its platforms, Meta deliberately used the maladaptive qualities of its products to profit off tweens and teens despite knowing the health risks it posed to consumers.

Meta Deliberately Triggered Negative Emotions to Increase Profits
There is a big push to appeal to teens in the social platform industry. Meta's own internal documents refer to this campaign as the "race for teens." According to the Wall Street Journal, Meta saw teens as an essential grab for their marketing strategy. "Expanding its base of young users is vital to the company's more than $100 billion in annual revenue." 3

As they researched their target demographic, however, Meta found that for many tweens and teens, the mental effects of Instagram and Facebook lead to devastating consequences.

When the Wall Street Journal journalists examined the Facebook Papers, the company's internal papers "Repeatedly ... found that Instagram is harmful for a sizable percentage of [teenagers], most notably teenage girls." 3

Meta's research also discovered that the more negative the emotional response Instagram elicited from teenagers, the more teens continued to log in and engage with the interface.

"Teens regularly reported wanting to spend less time on Instagram, the presentations note, but lacked the self control to do so." 3

With this information, Meta saw an opportunity. The more depressed the social media made teens, the more addicted they became to the platform, which meant more money for the company.

The Facebook Papers showed that instead of acting responsibly and designing a beneficial interface for its young users, it was business as usual at the company.

Meta put profit over people by refusing to take proper action, and U.S. children suffered.

According to the Facebook Papers, after teenagers developed an addiction to social media, they reported having to seek treatment for ADHD, depression, anxiety, body dysmorphia, eating disorders, and self-harm, which continue to follow many of these consumers into adulthood.

What You Can Do To Protect Your Tweens and Teens

In a perfect world, social media companies would design interfaces that protected tweens and teenagers. While many of us are fighting to protect our country's children, fighting against big corporations like Meta will take major social and cultural changes.

While we continue the fight, social media remains a staple in our day-to-day lives. So we need tools to help us protect our children today. Thankfully, there are strategies that parents can use to help their teens navigate social media.

The Mayo Clinic suggests setting reasonable limits, monitoring their accounts, discouraging unexpectable online behavior (i.e., gossiping and bullying), and encouraging in-person meet-ups with friends.

Most importantly, the Mayo Clinic emphasizes the importance of discussions.

"Talk about your own social media habits. Ask your teen how he or she is using social media and how it makes him or her feel. Remind your teen that social media is full of unrealistic images." 4

How You Can Hold Social Media Companies Accountable

With whistleblowers and congressional hearings, we've started to see a cultural shift and movement toward holding social media companies accountable for putting profit over our children.

People are also starting to hold Meta accountable in the courtroom. In 2022, law firms across the United States have filed lawsuits against Meta for everything from teens developing eating disorders to wrongful death claims.

Legal restitution is possible, especially as attitudes towards Meta's role in public health continue to shift.

Call Us Today
Finding the Right Lawyer for Your Case

Consulting with an experienced attorney is essential when considering a lawsuit against any social media company. Based on the specific details of your case, a knowledgeable lawyer can help you make critical decisions about where to file your lawsuit, who to pursue, if your case meets the time requirements for filing a suit, etc.

At AVA Law Group, we provide access to top-notch, experienced attorneys from across the U.S. with proven track records of success.

In addition to our high-quality legal staff, we value your story. Our legal team will work to ensure the courts hear your voice.

While we understand that a lawsuit will not reverse the damage caused to you and your family, financial restitution will go a long way to give you access to the care you need to start healing.

You deserve justice for the trauma you endured, and we promise to fight aggressively to protect your rights.

If you or a loved one joined Instagram or Facebook before age 21 and suffered from social media addiction, ADD/ADHD, depression, anxiety, body dysmorphia, eating disorders, self-harm, suicide attempts, or completion, you may be entitled to financial compensation.

Talk to an AVA legal expert today and take your first step towards healing.

Problem Solving is our promise
When you work with AVA Law Group, Inc., you put your trust in legal professionals with the expertise and experience to make walking through the legal process easy.
We provide a team of attorney, paralegals, and case managers to clients at no upfront cost.
AVA Law Group eliminates the confusion of filing a claim by working on your claim and, if necessary, connecting you with one our many partner firms that fits your needs and will get you the best results.
We're available 24/7 to provide you with the information you need about case qualification.
Contact Us Today

for your free, in-depth case evaluation

Free in-depth
no obligation case evaluation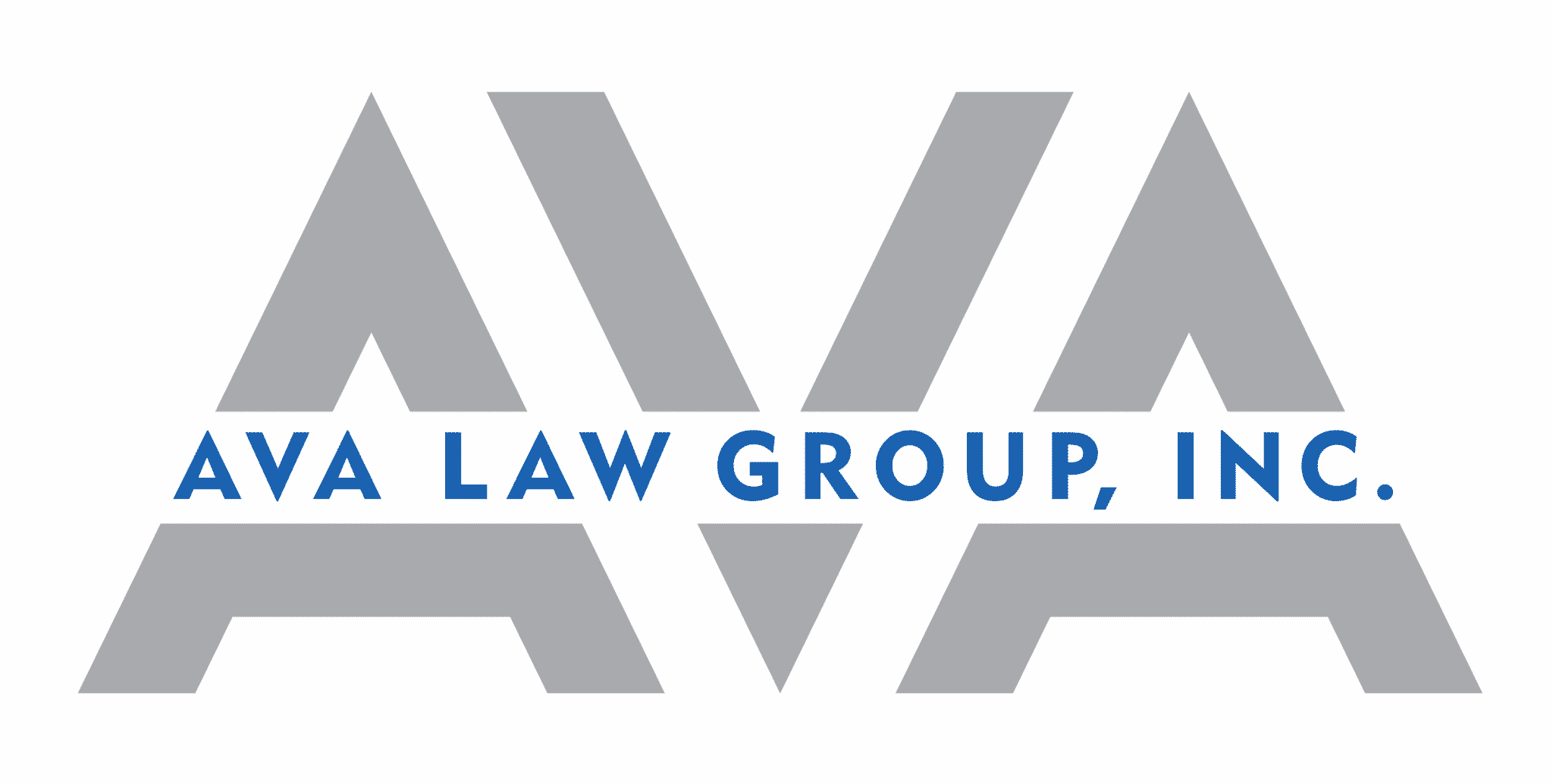 ATTORNEY ADVERTISEMENT: Not available in all states, Andrew Van Arsdale, supervising attorney is licensed only in California, Montana and Nevada, but associates with attorneys throughout the country, Principal office: 3667 Voltaire Street, San Diego, California 92106.

Consult a doctor on all medical decisions. Do not stop taking a prescribed medication without first consulting with your doctor. Discontinuing a prescribed medication without your doctor's advice can result in injury or death. No representation is made that the quality of the legal services performed is greater than the quality of the legal services performed by other lawyers. AVA Law Group, Inc. not accepting cases in states where this advertising conflicts with laws or state rules. Legal representation is not offered or available in Tennessee. While AVA Law Group, Inc. maintains joint responsibility, most cases are referred to other attorneys for principal responsibility.